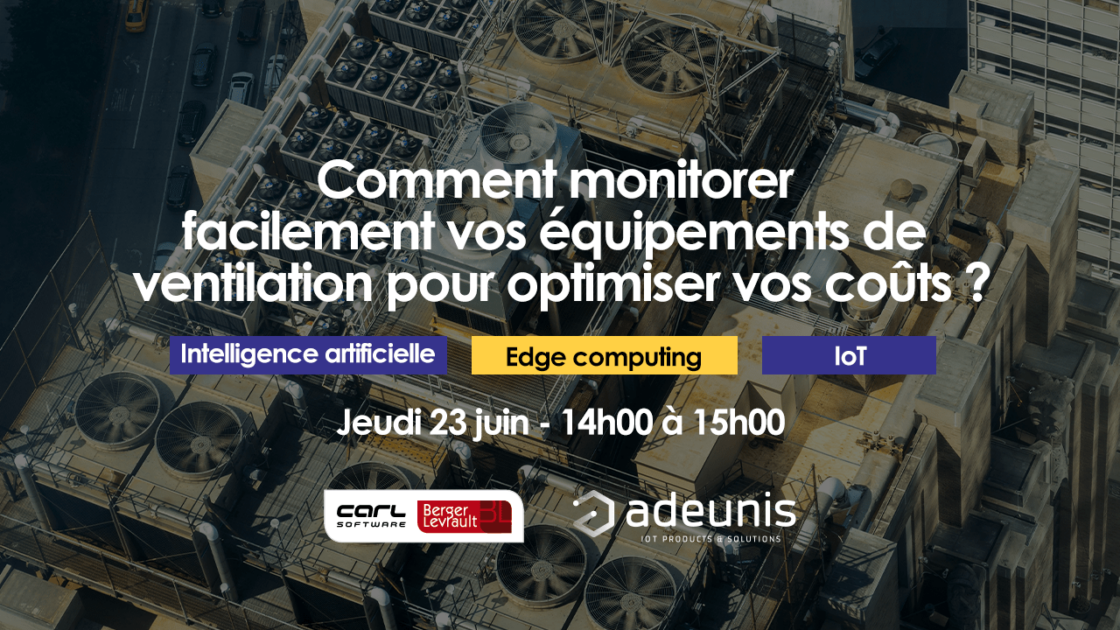 CAM (Company Asset Management) – CMMS (Computerized Maintenance Management System): Between IoT (Internet of Things) and AI (Artificial Intelligence), how to easily monitor your ventilation equipment to optimize your costs?
Prevent ventilation systems breakdowns and technical failure, optimize energy consumption of heating, ventilation and air conditioning systems, enable operating departments to be part of a smart building and predictive maintenance approach… are objectives pursue by CARL Berger-Levrault, expert in CAM-CMMS and Adeunis, specialist in IoT sensors and solutions.
Strong of their expertise in tertiary fields, they conceived an offer "ready to use" using IoT, AI and Edge Computing technologies to easily monitor ventilation equipments of facilities.
During the webinar several topics will be approached:
Preventive maintenance of ventilation systems stakes: why using AI and how to implement a predictive maintenance solution.
The role and benefits of IoT and Edge Computing: Presentation of BL.Predict Smart.
The perspectives offered by the IoT technologies to optimize the use of your facilities.