Intermediation platform by the city for the citizen
MUNICIPAL SECTOR AND PUBLIC ADMINISTRATION
An intermediation platform to put in relation citizens with the service they are searching
Digital intermediation platforms ease the exchange, sharing and saleof products and services. They encourage socio-economics relationships as well as the creation and federation of communities.
The users of the city are a special element of attention to municipalities and the government. BL.Conecta encourages the development and promotion of interactive and omnichannel services.
Citizens implement new habits to try to answer their needs of autonomy, time saving, improving the condition of their lives,and citizen responsibility.
Discover and expose all the city's services
Unify numerous service providers and users
Optimize the pertinence and accessibility of informations
Reinforce exchanges to contribute territories life
BL.CONECTA offers a hybrid, automated and customizable capacity of intermediation. This enables the platformto establish relationships vertically (linking public/private services to users) and horizontally (linking citizens to users).
The user expressesits need in natural language* and getsa focused response** for its neighbourhood, its community, its city, its metropolis… BL.Conecta semi-automatically discovers*** services and enhances their data (geolocation, city's topics, places of interest).
*AI Language processing **AI active learning ***geolocated smart scrapping on the web
BL.Conecta automatically identifies linking modalities with services or communities of interests for the user. It aims to ease communication and to help materialize transactions of services.
Learn more about the solution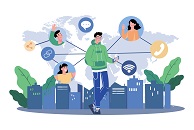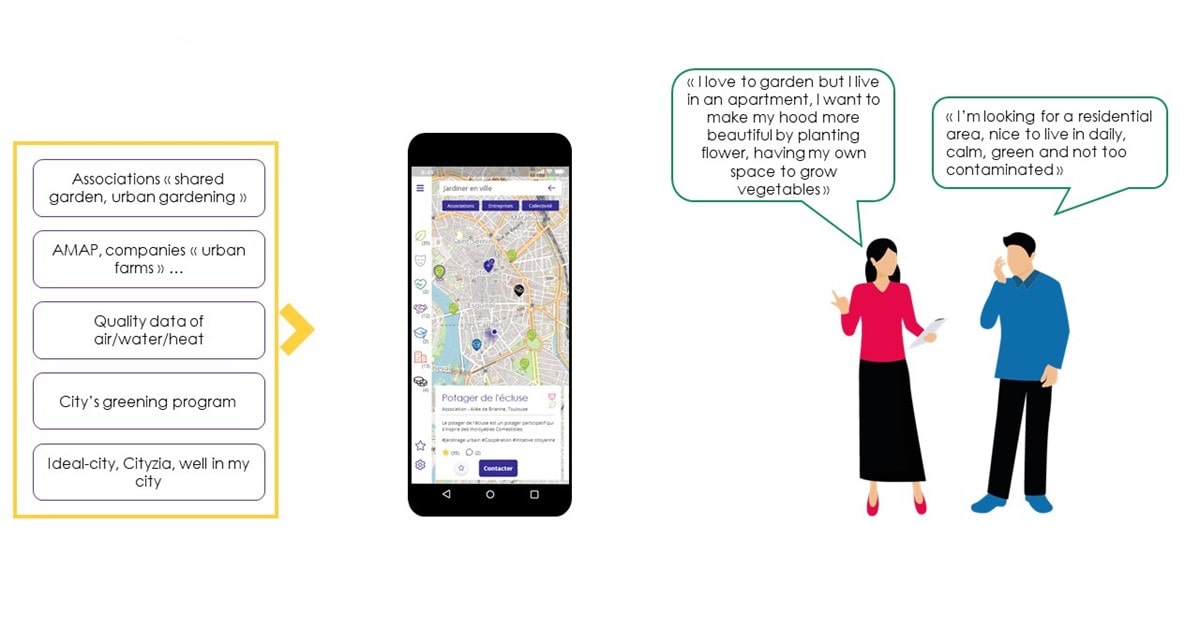 Context Since few years, we observe the rise of intermediation platforms and web services consumption used through these multitude of platforms. The fact is that
Read More »